While not really Sega related, the proposed
GameBone
from 22Moo could help in ridding Sega fans of those pesky touch screen controls.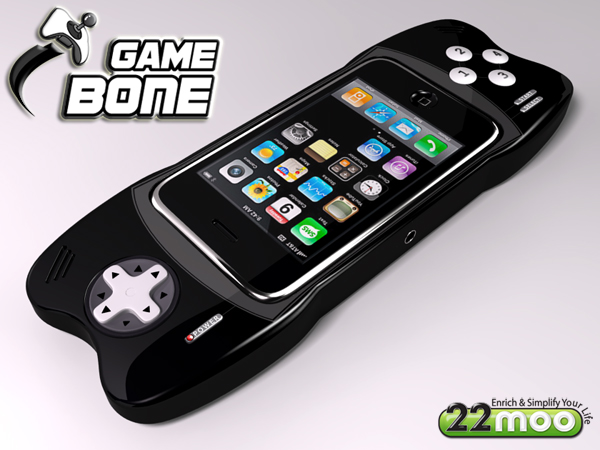 While I'm all for the iPod touch screen, I have to admit that I really dislike how classic games are hurt thanks to so-so touch d-pads and buttons. While games like
Golden Axe
play well, faster more sensitive games like
Sonic the Hedgehog
suffer from virtualpaditus.
22Moo is currently working with Apple to get their device approved, and if all goes well we may very well see developers like Sega implementing an option to play games the old fashioned way.
Check out the GameBone's specs:
• Styling to compliment iPod/iPhone with optimized design for ergonomics and comfort
• 2000mAh Lithium-ion Battery for additional power for your iPod touch / iPhone*
• LED showing charging state and capacity
• 8-way D-Pad with 6 buttons
• Built-in Stereo speakers
• Highly sensitive omni directional Mic
• 3.5mm audio headphone jack
• Apple authentication IC + "Made for iPod" and "Works for iPhone" certification**
I could definitely see
Sonic 4
playing very well with the help of GameBone.